Total Condo Renovation on West Broadway in Long Beach, NY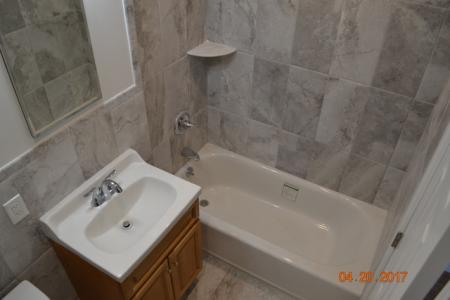 Gotham Builders of New York, Ltd. completed a gut rehab of a condo in Long Beach. This Total Condo Renovation project consisted of a Bathroom Renovation, Kitchen Renovation, Replacement Windows, Ceramic Tile, Countertops, Drywall, Electrical, Flooring Sales/Installation/Repair, Hardwood Flooring Sales/Installation/Refinishing, Lighting, Plumbing, and Remodeling – General Remodeling.
Project Gallery
Products Used
Jim Bishop Cabinets
Client Review
Gotham Builders has provided us with excellence service for the second time in four years. First, Gotham Builders provided much needed help in the wake of the largest natural disaster New York had ever seen. Second, Gotham Builders came to the rescue once again after the passing of a dear family member. The efficiency, professionalism, quality and service they provide is unsurpassed. During Hurricane Sandy, our home was flooded with more than four feet of water and sewage. They mitigated the entire house and treated the house for mold. At a time when all my neighbors were struggling to find contractors and repair their homes, Gotham Builders was on site within the week. Within three weeks, they completed a complete demolition and renovation of our home. They took care of everything. They understood that getting the heating system on line was our priority. They rebuild our home in a short amount of time. They took care of everything. After the unexpected passing of my sister, we had to renovate and sell her co
If you are looking for a Total Condo Renovation on West Broadway in Long Beach, NY, Home Remodeling contractor & Home Improvement expert in New York then please call 800-444-4923 or complete our online request form.
Contact Us Today!