Extension, Sunroom, Siding, Stone, Windows, Deck and Patio Doors on 656 Miller Ave in Freeport, NY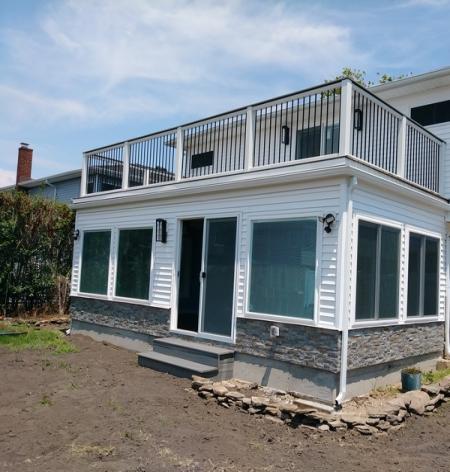 Our remodeling team tore down a existing sunroom and build a permanent sunroom/extension. A new rubberized flat roof was installed on the extension. On top of the roof we build a deck with railings. Included on the job were windows, patio doors, vinyl siding, and stone work.
Estimated Budget: $100,000
Room Additions
Sunrooms
Windows
Deck and Patio Doors
Project Gallery
If you are looking for a professional Room Addition service in Freeport, NY then please call 800-444-4923 or complete our online request form.
Contact Us Today!