Roof Replaced That Was Damaged By A Tree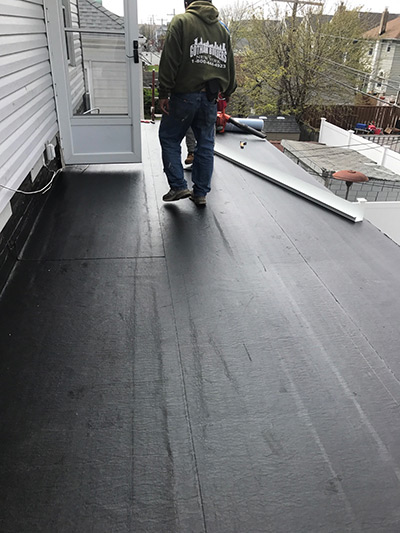 House was hit by a falling tree. The entire roof had to be replaced. Gotham Builders of New York, Ltd. provides insurance estimates for natural disasters like hurricanes or floods. We can fix damaged caused from Broken pipes, Leaks, Tree damage and more!
Products Used
Liberty Flat Roofing Material
Client Review
After a Tree hit our home I asked my friend Lawrence if he new a good contractor. His home was destroyed by hurricane Sandy. He told us Gotham builders renovated his house and handled the insurance claim after Sandy. The tree craved in the roof. Gotham obtained the necessary permits and rebuilt the structure. Then did a new roof for us. They sheet rocked the interior and painted. Everything was done on time, the workers were professionals and it shows in the work that they completed. I would use them again. Thank you Greg at Gotham Builders.
If you are looking for a Roof Replaced That Was Damaged By A Tree, Home Remodeling contractor & Home Improvement expert in New York then please call 800-444-4923 or complete our online request form.
Contact Us Today!